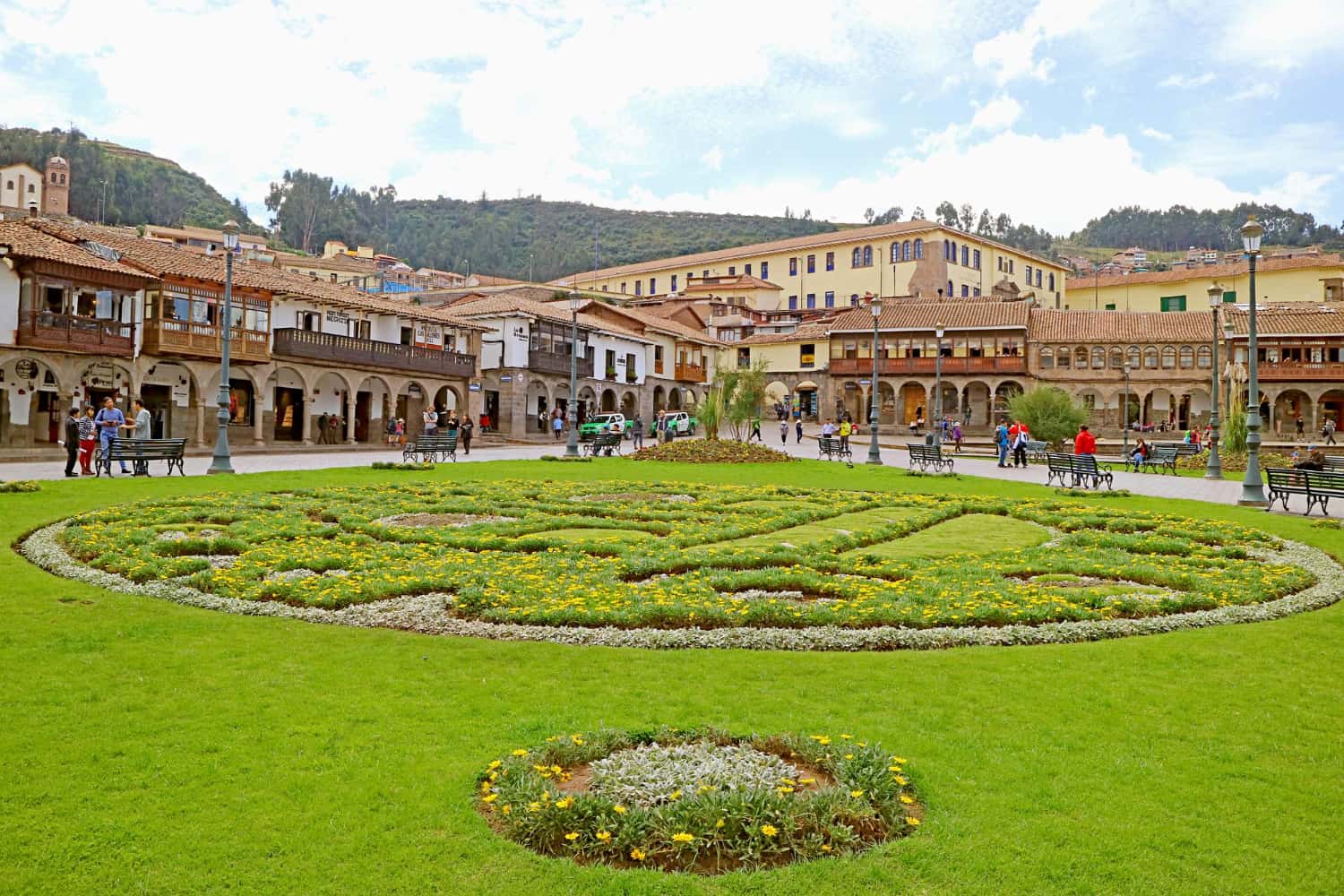 10 Reasons to Visit Cusco, the Capital of the Inca Empire
The capital of the Inca Empire has firmly established itself as a favorite destination for everyone. This isn't surprising, given the countless reasons it has to captivate you at first sight. We're here to present you with a total of 10 compelling reasons. Choosing to visit Cusco is one of the best decisions you can make in your lifetime.
Cusco is situated on the southeastern map of Peru, on the eastern slope of the Andes Mountains. It's a magical place with a wealth of discoveries awaiting you. From palaces and universities to baroque plazas, and even one of the 7 Wonders of the World. Shall we embark on the journey?
1 - The Legend of Cusco, Peru
It's one of the primary motivations to visit Cusco. Whenever you travel to a new place, you're drawn into its history and intriguing anecdotes. So, let's begin with the legend that narrates its origins: Manco Cápac and Mama Ocllo had to leave their homeland following the advice of their father, the Sun God. But where should they start anew? They threw a spear, and where it landed became their chosen site: Cusco.
Cusco was the capital of the Inca Empire and remains one of the most significant cities in Peru to this day. Its wealth of monuments and unique sites has earned it the nickname "The Rome of America."
Did you know that it was also considered the center of the world? This derives from its name, so if you're wondering what "Cusco" means, it translates to the "navel" or "center of the world." It's worth clarifying that the difference between "Cusco" and "Cuzco" is largely a matter of preference. Peru prefers the former, while the rest of the Spanish-speaking countries tend to use the latter. Both terms are correct.
2- Cusco Machu Picchu
Undoubtedly, one of Cusco's most important tourist destinations is Machu Picchu. An ancient settlement built before the 15th century, nestled in the eastern range of southern Peru, within the Cusco region. In a few words, we can summarize it as one of the world's architectural and engineering masterpieces. It's no wonder that it's recognized as one of the 7 Wonders of the World.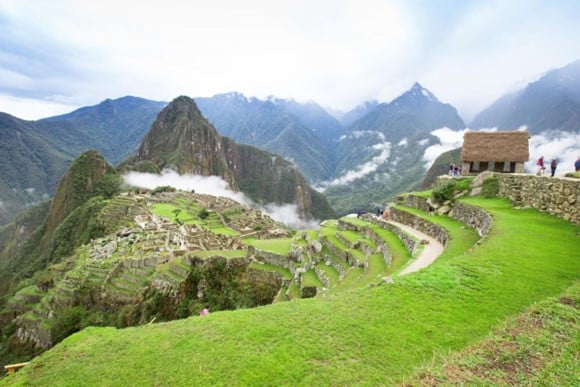 How to get to Machu Picchu from Cusco?
The best option is to take public transportation. It's advisable to travel from Cusco to Ollantaytambo, which will take about an hour and a half. You'll enjoy passing through various towns along the way. There's also the option of taking a taxi, although it will be more expensive. Once you're in Ollantaytambo, you can board a train that will take you to either Machu Picchu Pueblo or Aguas Calientes. Alternatively, if you prefer not to walk at all, you can take a bus that will drop you off right at the entrance to Machu Picchu.
Train prices from Cusco to Machu Picchu vary, but the most affordable option is around $140 for a round trip. Considering the entire journey and its stops, it will take approximately 4 hours to reach your destination.
Remember that you'll need the Machu Picchu tourist ticket, an official document granting you entry to the site.
3- Mild Climate
It's worth mentioning that Cusco's climate is dry and mild. The average temperatures in Cusco reach around 20°C during the day, but occasionally, you'll encounter very chilly nights with frequent frosts. The city experiences two distinct seasons: from April to October, there's plenty of sunshine, but nights are cold. On the other hand, from November to March, daytime temperatures are slightly higher, but there's often cold wind.
The period from December to April is a good time to visit  Cusco Machu Picchu, primarily because rainfall is more frequent. However, this means fewer tourists and a better opportunity to explore.
4-Plaza de Armas
The Plaza de Armas is a must-visit Cusco place. During the Inca era, it was called the "Place of Joy." It has witnessed the city's most significant moments, including the proclamation of Peru's independence. While it remains the stage for the best local festivities, it originally was a swamp.
Inca Sinchi Roca decided to drain the swamp and build what would become the first administrative and cultural center of the Inca empire. The space that is now known as the Plaza de Armas was much larger in ancient times. It was also home to grand palaces, as this spot was considered the heart of power.
Today, you'll also find other points of interest here: the Cusco Cathedral and the Temple of the Society of Jesus adorn this area. It's one of Cusco's top tourist spots. Not to forget, it's surrounded by colonial-style buildings, many of which were constructed on Inca foundations.
5- Visit Cusco and its Culinary Delights
When traveling, trying local cuisine is always a priority, as we love tasting typical dishes from each region. So, dining in Cusco is a sensory delight due to its wide variety, use of traditional recipes, and indigenous ingredients. Cusco's restaurants are always ready to serve you delicious dishes, with many of them located around the Plaza de Armas. You can savor some of the following typical Cusco dishes:
Chiri Uchu: A traditional cold dish featuring ingredients like chicken, sausage, and spices. It's often served with cheese and even corn tortillas.
Fried trout: Served with rice, yuca, and sauce.
Chairo: A hearty soup with meat and vegetables.
Quinoa soup: Contrary to the previous dish, this one is lighter and perfect for cold days.
Kapchi de setas: Mushrooms and fava beans come together in this dish, perfect for chilly days.
Roasted cuy (guinea pig): The star of this dish is the guinea pig, locally known as cuy. It's boiled first, then spiced and roasted.
Chicharrón: Pork cooked in its own fat, served with sauce.
Choclo con queso: A simple and easy-to-make dish of corn with cheese, often served as an appetizer.
Zarza de patitas: Pork trotters seasoned with onion, garlic, laurel, and other spices.
Tamal cusqueño: A corn-based dish with both sweet and savory elements.
6 - Pisac Cusco
Returning to Cusco's tourist attractions, Pisac shouldn't be overlooked. It's an archaeological complex located about 30 kilometers from Cusco, in the renowned Sacred Valley of the Incas. In ancient times, cities were designed in the shape of animals, and that's why Pisac resembles a partridge. This place is divided into two parts: the upper part is the oldest, while the lower part lies in the valley.
This area will also capture your heart, offering incredible views combined with highly significant archaeological remains. Once there, you mustn't miss the local market or the opportunity to attend a Mass in Quechua to immerse yourself in the culture even more.
7- Huasao Wetland
If you're keen on connecting with nature, Cusco and its surroundings have got you covered. One standout area you should definitely explore is Huasao. It's a natural area adorned with wooden sculptures depicting characters from beloved movies like 'The Lord of the Rings' and 'Guardians of the Galaxy'. Whether you're with children or not, taking a stroll through this area is almost a must.
Don't forget to take a walk through the small village, with its traditional dirt roads and adobe houses. It's a perfect escape from the bustling city!
8- Views from Cusco's Lookout Points
From Machu Picchu to most places you'll visit, breathtaking views are guaranteed, offering both awe and impact. Thus, another motivation to visit the city is to enjoy these vistas. In this case, you can take a stroll to the valley, as the lookout point is a couple of kilometers away.
Sacsayhuamán is an Inca fortress or temple situated at the highest point, which also serves as a viewpoint. This is something we love because, as mentioned, it lets us relish breathtaking images of our surroundings. Not to mention the impressive stone construction, placed with exceptional precision. Yes, Cusco is even more enchanting from a higher vantage point.
9- Its Culture
The Inca Empire's artistic legacy endures, evident through Cusco's dances and music that have persisted over the centuries. When traveling, it's important to immerse oneself in the local culture, as it's a way of connecting with centuries of history. Speaking of dance, Cusco's traditional dances are captivating and often accompanied by vibrant costumes. Some of these dances include:
"Sara Pillu": One of the most traditional, celebrating the corn harvest.
"La danza del Ukuku": Ukuku was believed to be a bear that impregnated a woman from the village. Dancers wear a costume with a lot of fur.
"Los jilgueros": A dance where flirtation takes center stage, characterized by its elegance.
"La danza del Qhapac Chuncho": Performed in representation of native warriors, especially during the Virgen del Carmen festivities.
10- Tradition in the San Blas District
We love being surrounded by traditions when we visit places like Cusco. While Machu Picchu gives us a taste of these traditions, there are still hidden gems – or perhaps not-so-hidden. The city's neighborhoods can also be essential to explore, especially San Blas. Its origins date back to the Inca Empire as well.
The streets are narrow and steep, featuring numerous shops by prominent local artists. You can also stop for a meal at its restaurants. At the top of the renowned San Blas hill, you'll find the Plaza, a small but perfect spot to rest or grab a bite. The colonial architecture is reflected in the Temple of San Blas, a church that was rebuilt after a 1650 earthquake. Its pulpit is carved from cedar. This area also boasts a lookout point!
As evident, there are numerous areas and places to consider between Cusco and Machu Picchu. They're not only remarkable for the views and the significant cultural and architectural heritage but also for their traditions expressed through cuisine, dances, and cultural touchstones that you'll encounter at every step.
Therefore, for all these reasons and more, Cusco becomes one of those journeys that must be undertaken at least once in a lifetime. Are you planning your next vacation? Then, visit Cusco should definitely be on your radar.